It is currently used as a reference product. We do not sell to the general public.
Item details
Jacket: Features a dress-like silhouette with a three-dimensional shape
Pants: Dress-like slender trousers type, but the feeling of tightness is reduced by incorporating rubber tape insertion specifications for the belt on the back side.
Fabric: Wool back Kanoko stripe
Using two types of wool yarn, the base and stripe yarn counts are changed to take thickness and weight into account. We added the elegance of stripes to the suppleness of the knit.
Material mixing ratio: W100
Category: Knit
Share
View full details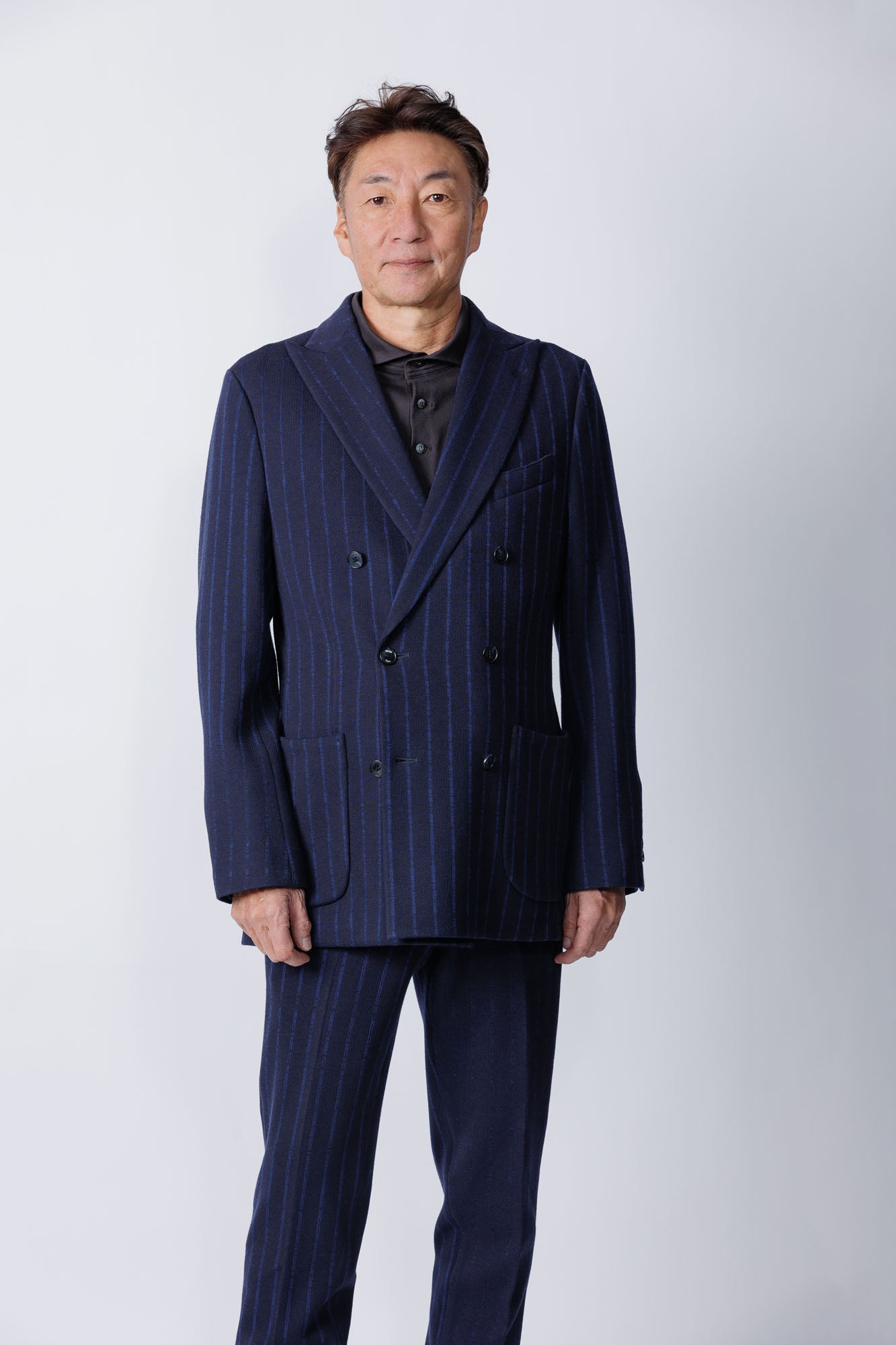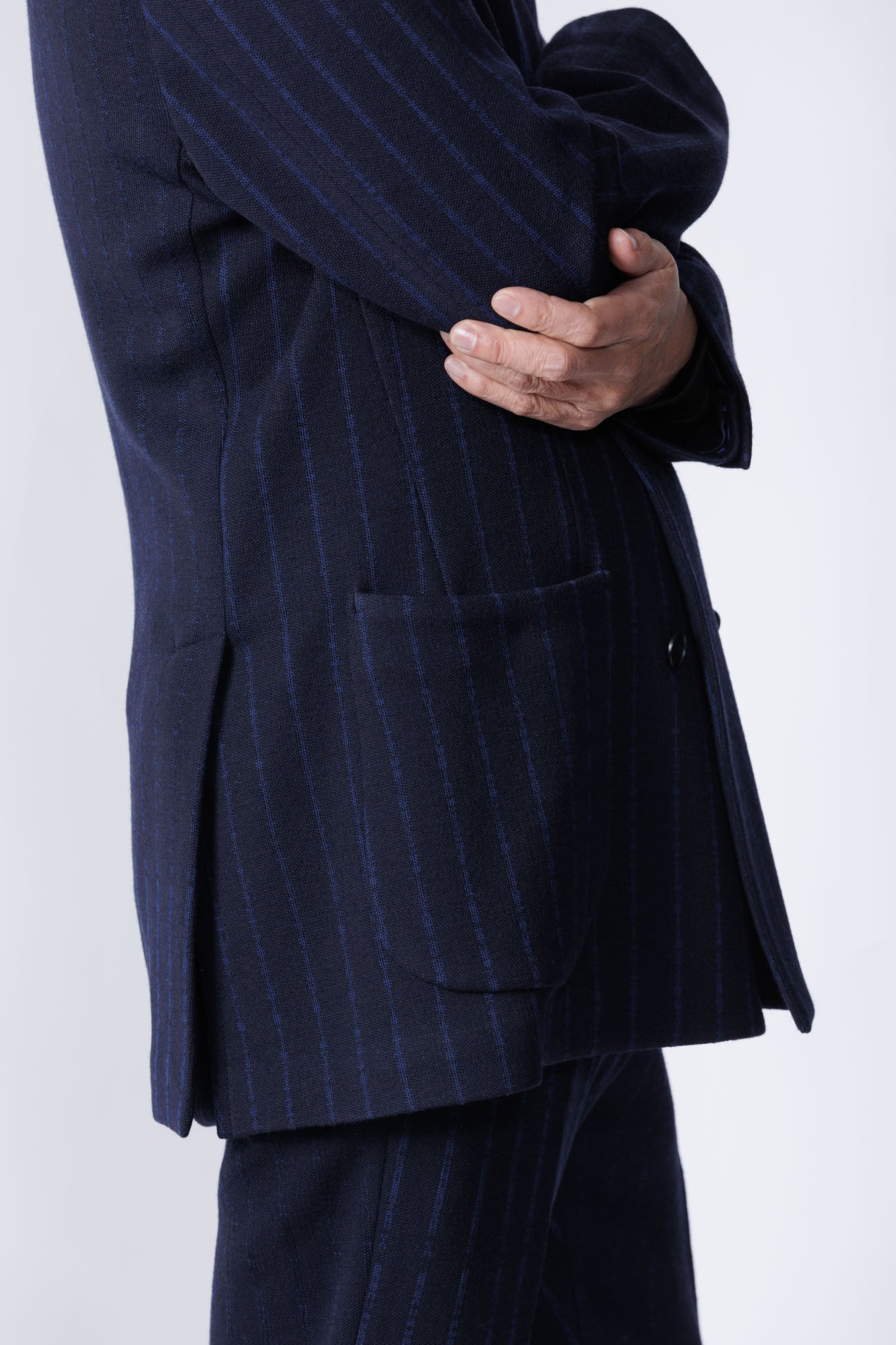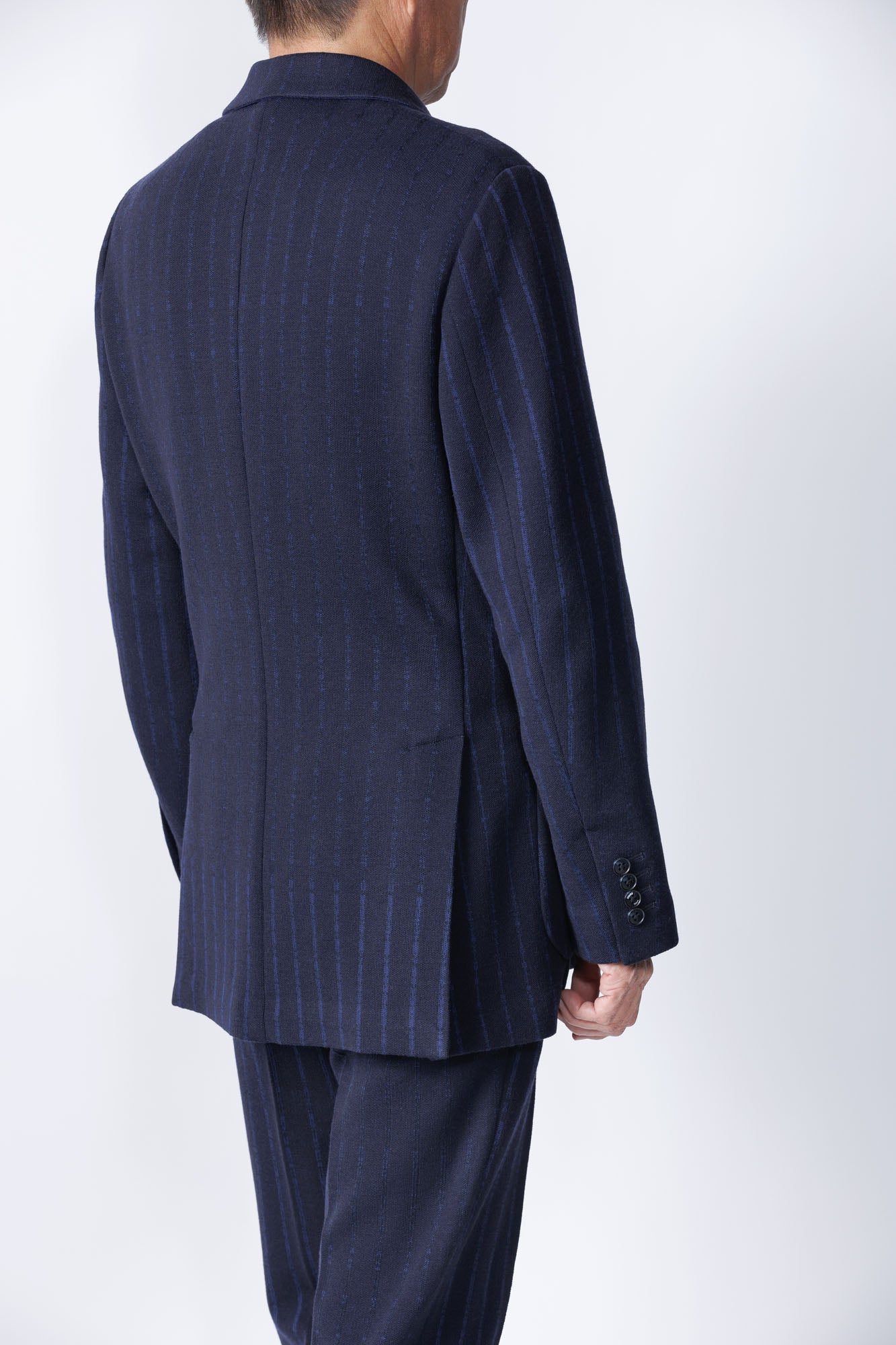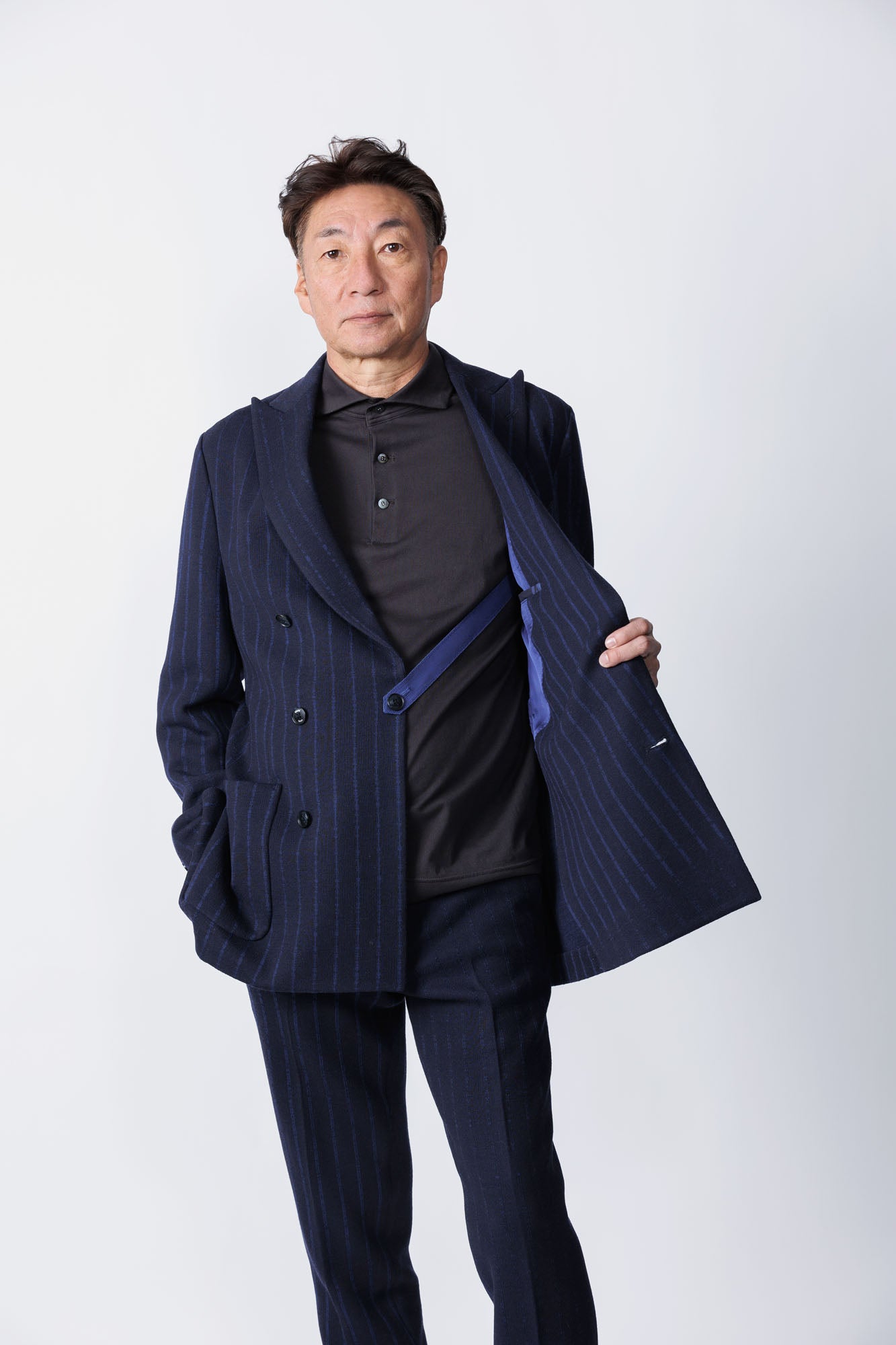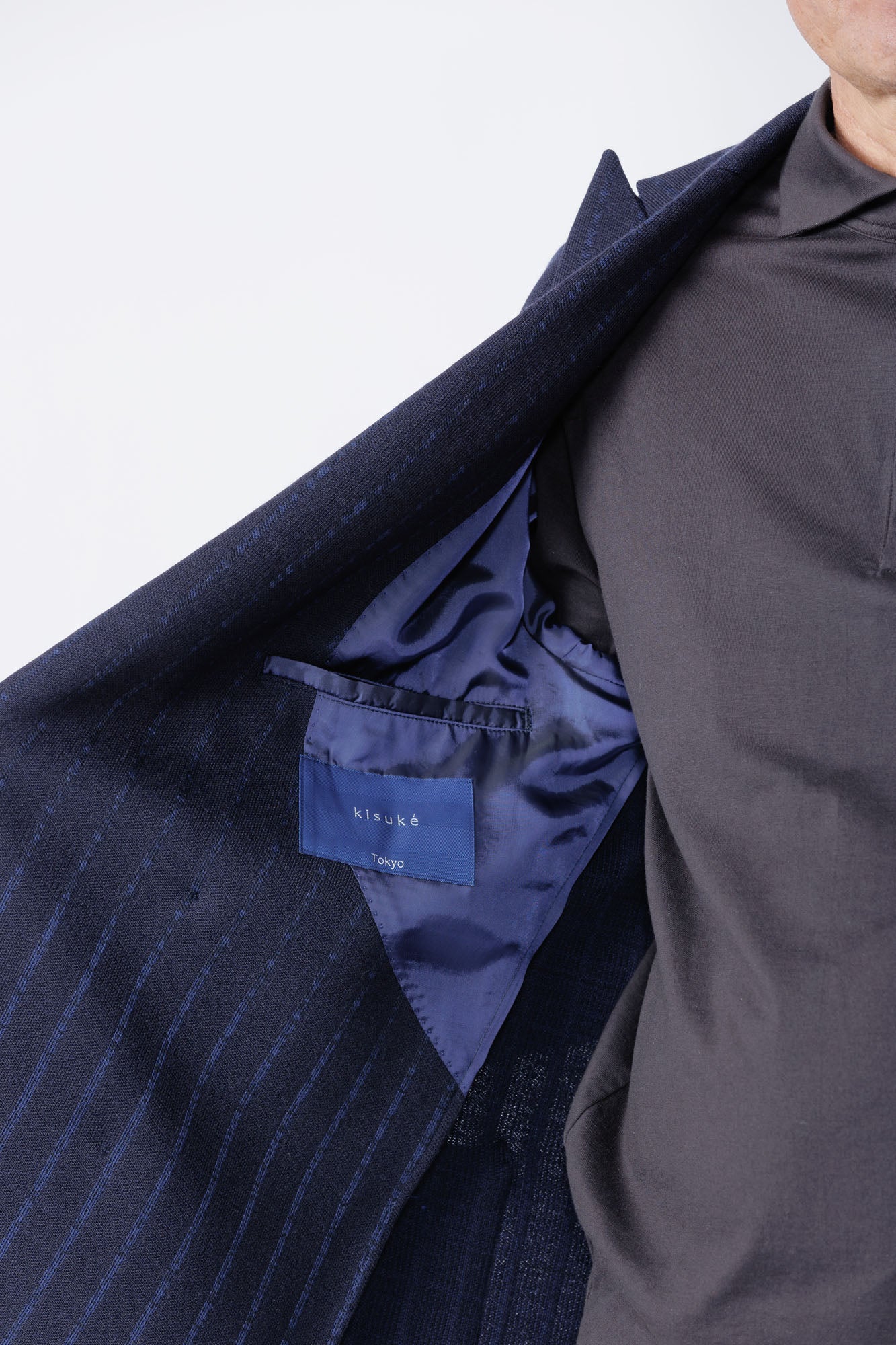 premium line
It has a universal style that corresponds to the dress code required in the gentlemen's society, which is required in any era.

While taking advantage of the jersey (knit) material, it also creates an authentic and sharp face.

The bottoms have a neat and sharp slim silhouette.
However, the back of the waist incorporates an elastic function and inserts a rubber tape.
Reduces the feeling of pressure during desk work.
This was achieved through the cooperation and flexible response to knit materials from a factory that boasts one of Japan's leading tailoring technologies.

From dress-up to dress-down, it can be used for various occasions by coordinating the innerwear and shoes.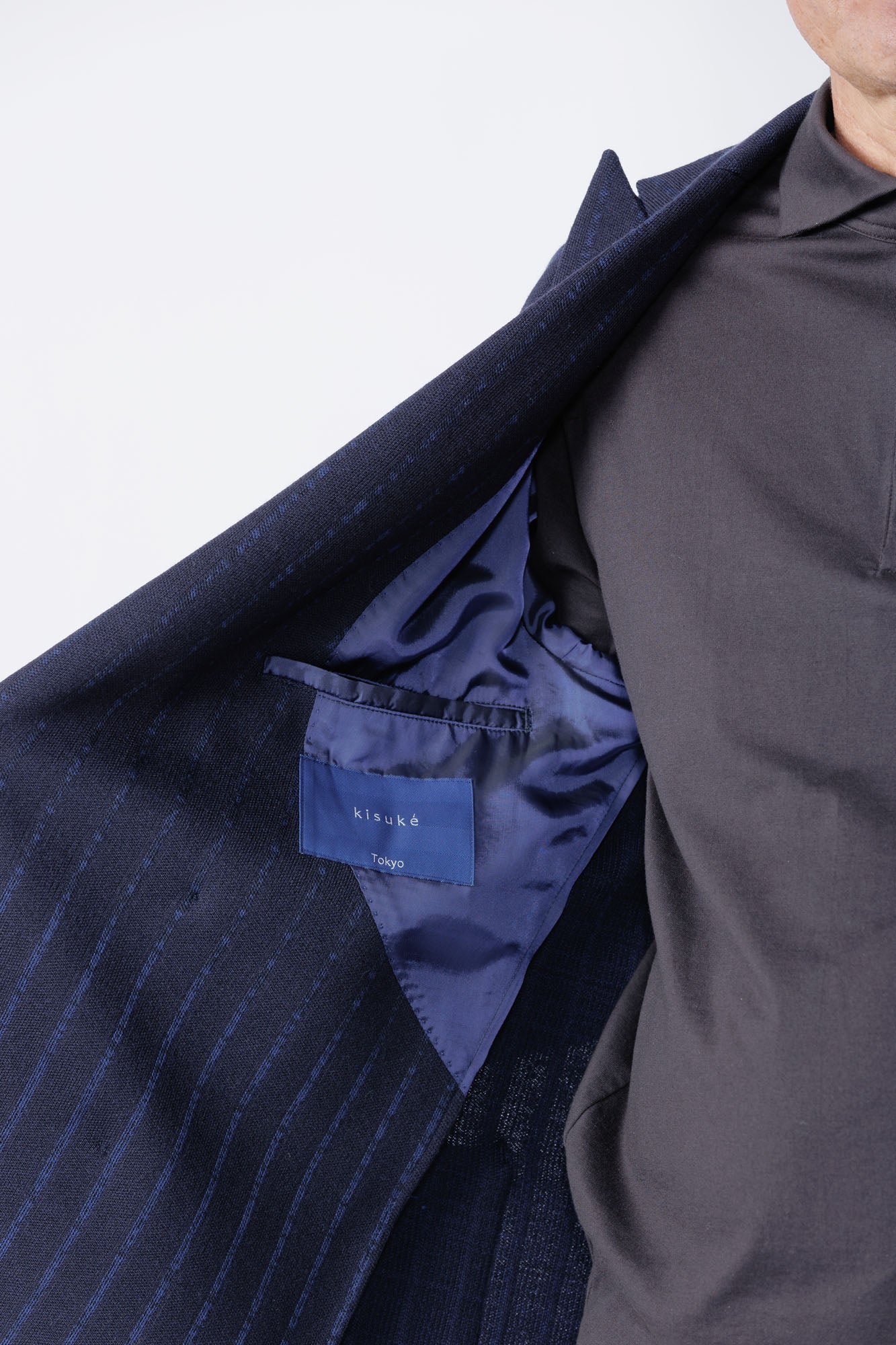 ecology
Uses cupra (Bemberg) lining.
Cupra is made by regenerating the short fibers that grow in the seeds that are discarded after removing the fibers that will become cotton yarn from the cotton plant, using a special manufacturing method.

Because it is a natural fiber, it also has the property of returning to the soil.
ecology
Uses buttons that use 30% of raw materials derived from plants (plants, etc.).
30% also has the property of returning to the soil, which is friendly to the global environment.