This is an SS item, so it will be a lineup that is not currently handled.
Regular price
¥79,200 JPY
Regular price
Sale price
¥79,200 JPY
Unit price
per
Sale
Sold out
This jacket is sold separately.
color blue
Kisuk é tailoring has learned from the Italian aesthetic sense and craftsmanship, which is called "classico", which continues to create highly complete clothing.
Ito Knitwear Industry has made use of the know-how of knitwear/jersey, which is a local industry with excellent elasticity and breathability, which we have been involved in for many years, and created it with the cooperation of one of the best factories in Japan.
We also consider the global environment by assembling mainly materials and raw materials with an eco-background.
While maintaining the authentic standing position as sociality and style, we added a new function of "comfort" . We will send [NEW STANDARD JACKET] made in Japan from Sumida / Tokyo.
Item details
Jacket: Features a dress-like silhouette with a three-dimensional shape
Step Back 3B Notch Chest Box --// Barca Pocket Waist Patch PK
Side vent cuffs / main face opening lining / use of cupra There are darts on the body Functional and minimal lining is placed.
size
Jacket
| | | | |
| --- | --- | --- | --- |
| | size 46 | size 48 | size 50 |
| Length | 71.5 | 73.0 | 75.0 |
| Shawl | 42.0 | 43.0 | 44.2 |
| around the chest | 103.0 | 106.0 | 110.0 |
| girth | 93.0 | 96.0 | 100.0 |
| around the hem | 101.0 | 104.0 | 108.0 |
| Sleeve Length | 60.5 | 61.5 | 63.0 |
Share
View full details
premium line
It has a universal style that corresponds to the dress code required in the gentlemen's society, which is required in any era.

While taking advantage of the jersey (knit) material, it also creates an authentic and sharp face.

From dress-up to dress-down, it can be used for various occasions by coordinating the innerwear and shoes.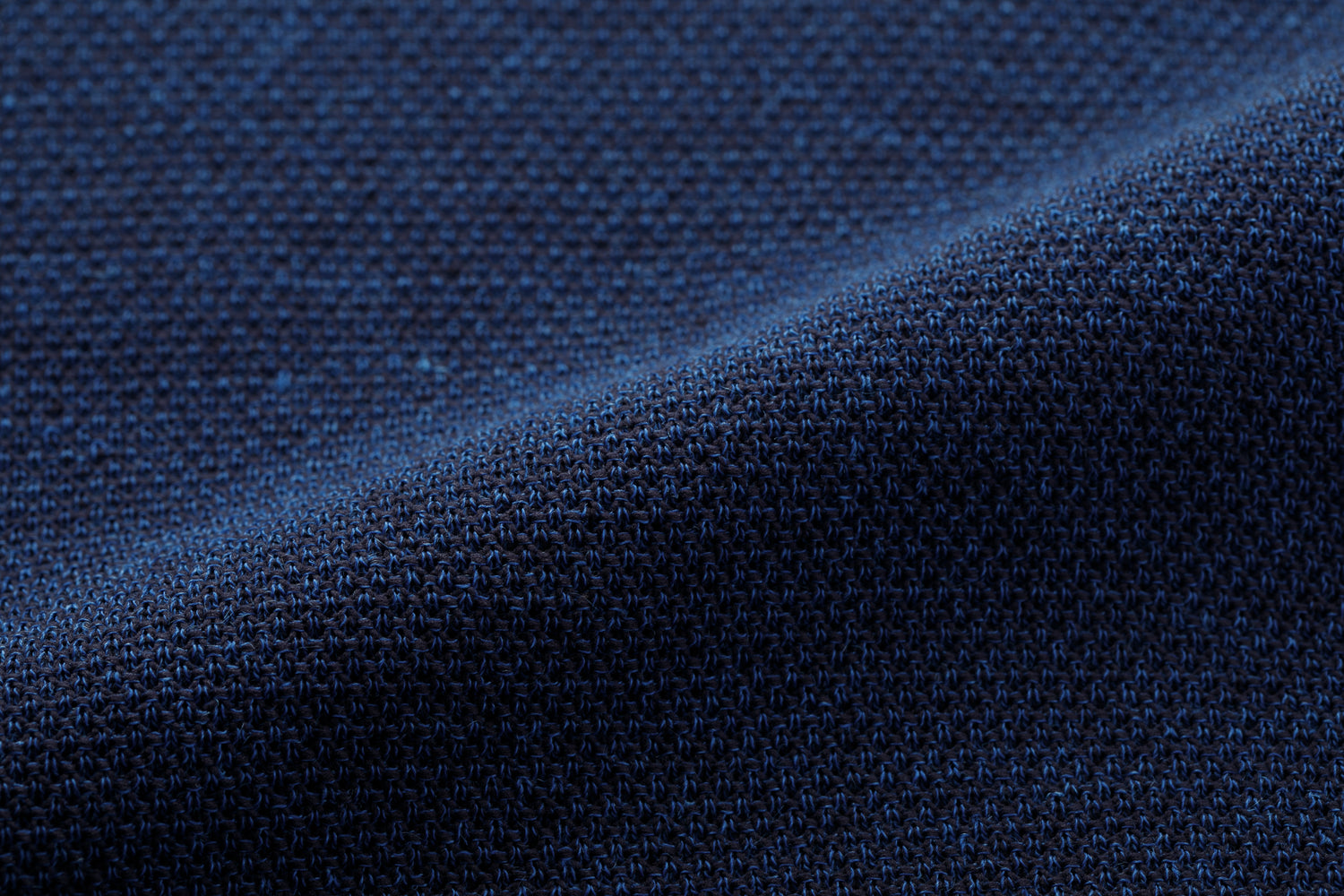 original
An original material that combines regenerated E ECOPET thread and hemp blended E thread with a deep texture and color, as well as breathability and lightness.
It also features a firm grip.

ecology
Uses cupra (Bemberg) lining.
Cupra is made by regenerating the short fibers that grow in the seeds that are discarded after removing the fibers that will become cotton yarn from the cotton plant, using a special manufacturing method.

Because it is a natural fiber, it also has the property of returning to the soil.
ecology
Uses buttons that use 30% of raw materials derived from plants (plants, etc.).
30% also has the property of returning to the soil, which is friendly to the global environment.
identity
As an identity, the traditional Japanese decoration "Mizuhiki" is adopted.
Among them, "Ume knot", which has the meaning of good luck from ancient Japan, is adopted.
We make each one by hand in-house.